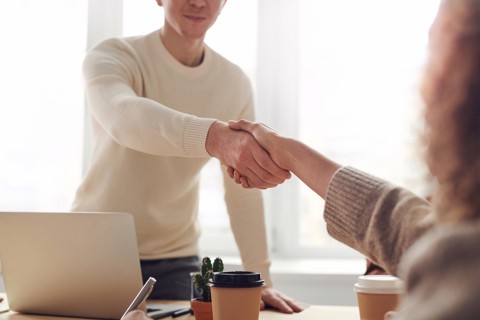 Fastener Engineer, Twinsburg
USA
Facil North America, Inc., is seeking a Fastener Engineer for our Twinsburg, Ohio location
Facil pioneered the full-service concept for fastening technologies; our services span the early concept and design phase throughout the product's entire lifecycle, allowing us to minimize the complexity and costs across the entire fastener and C-parts value chain. We are always looking for passionate, talented people to become part of our Global Facil Family. Our dedicated team of Fasteneers are entrepreneurial, highly motivated by change and innovation, and focused on connecting with the dreams of our customers to consistently deliver the highest value possible at all times.
Position Summary:
Our Fastener Engineer is responsible for working closely with the customer's engineering groups as well as our own internal team members regarding daily operations, including but not limited to fastener-related issues, joint problems, and technical objectives.  Additionally, the Fastener Engineer will support cost savings and product development projects. This position reports directly to the Engineering Manager, North America and works closely with Operations and other business units. Compensation includes a competitive benefits package [including paid time off, health insurance, 401(k), etc.] along with the opportunity for continuous professional growth and development. 
Essential Duties and Responsibilities:
Central point of contact and engineering subject matter expert for internal customers as well as the external customer's team of engineers regarding technical problem-solving.
Responsible for the technical aspects regarding fastener-related issues and joint problems, developing fastener applications, driving results to align with customer objectives, as well as cost and lead time information for changes and/or projects.
Facilitate and advise regarding the customer fastener release process (i.e., functional builds, CAD data, etc.) while promoting and investigating new fastener technologies of suppliers for customers.
Provide on-site support as needed; lead customer processes and participate in change management processes, including but not limited to APQP and deviations.
Maintain FMS as defined by role and existing processes; support the internal audit process and manage assigned actions.
Escalate market and organizational needs and opportunities as appropriate; identify and implement continuous improvement projects to adapt to this ever-evolving market.
Actively support and serve as a role model for company mission and core values.
Additional duties as assigned.
Qualifications:
Bachelor's degree in Mechanical Engineering or related field required; Master's degree desired, but not required.
2 to 5 years' experience in an engineering role required, preferably with fasteners and/or within the automotive sector; 5+ years' experience preferred.
Strong organizational skills required as well as a track record of successfully working in cross-functional teams; strong project management skills a plus.
Ability to read technical drawings and specifications required; knowledge of automotive quality processes and tools (e.g., PPAP, G8D, FMEA) preferred; experience with relevant quality standards and adherence requirements needed (e.g., ISO 9001, IATF 16949, ISO 14001, etc.).
Excellent quantitative and analytical capabilities; ability to read, analyze, and interpret complex information and apply to practical situations.
Outstanding written and verbal communication skills as well as strong interpersonal skills; proven track record of building and maintaining relationships with both internal and external customers is a must.
Proven history of personal initiative, efficiency, attention to detail, managing multiple projects simultaneously, and performing quality work within deadlines with or without supervision.
Willingness and ability to travel to customer sites in various geographies; most travel will be within the U.S., but some international travel may be required.
PC proficiency required, including MS Office. Knowledge of CAD software tool and/or other industry-specific or custom software a plus.
Facil North America, Inc. is an Equal Opportunity Employer and offers a competitive compensation and comprehensive benefits package. If you are a passionate, talented professional looking for a great career move and a company that continually fosters and innovates upon the entrepreneurial spirit, it is time to look at joining Facil's Global Family.
Apply now
If you are interested, please submit your resume. Join our team of Fasteneers today!