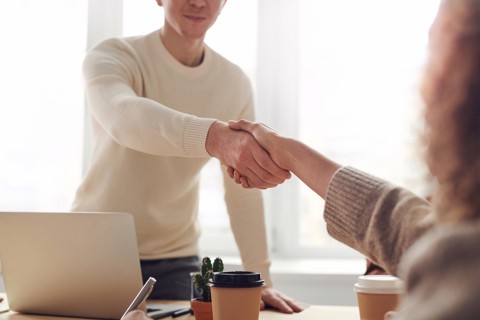 Junior Buyer
USA
Facil North America, Inc., is seeking a Junior Buyer for our North American Headquarters in Twinsburg, Ohio. 
Facil pioneered the full-service concept for fastening technologies; our services span the early concept and design phase throughout the product's entire lifecycle, allowing us to minimize the complexity and costs across the entire fastener and C-parts value chain.  We are always looking for passionate, talented people to become part of our Global Facil Family.  Our dedicated team of Fasteneers are entrepreneurial, highly motivated by change and innovation, and focused on connecting with the dreams of our customers to consistently deliver the highest value possible at all times. 
Position Summary:
Our Junior Buyer is responsible for conducting administrative and support activities to help keep the purchasing department running smoothly.  Additionally, the Junior Buyer will assist with new contract set-ups and maintenance of existing contracts.  This position reports directly to the Purchasing Manager, North America and works closely with Operations, Finance, and other departments.  Compensation includes a competitive benefits package [including paid time off, health insurance, 401(k), etc.] along with the opportunity for continuous professional growth and development.
Essential Duties and Responsibilities
Perform data entry and provide administrative support to the purchasing team including but not limited to:

New parts setup using internal systems
Maintenance of supplier contacts
Maintaining parts and supplier databases
Updating pricing and order databases
Setup scrap and return contracts
Entering demands using internal systems
General ERP maintenance

Setup inter-company contracts and perform maintenance activities.
Request and follow up on quotations from suppliers.
Support with the analysis of quotations.
Assist with department projects as assigned.
Additional duties as assigned.
Qualifications
Bachelor's degree in Supply Chain, Operations, or related field required.
1-2 years' experience in a similar role or internship experience is acceptable.
Exceptional interpersonal skills; proven track record of building and maintaining relationships while maintaining appropriate levels of confidentiality.
Outstanding written and verbal communication skills as well as excellent presentation skills; able to create and deliver presentations via multiple mediums to individuals as well as varied groups of people.
Strong quantitative and analytical capabilities; ability to read, analyze, and interpret complex information and apply to practical situations.
Proven history of personal initiative, efficiency, attention to detail, managing multiple projects simultaneously, and performing quality work within deadlines with or without supervision.
PC proficiency required, including MS Office. Knowledge of other industry-specific or custom software a plus.
Facil North America, Inc. is an Equal Opportunity Employer and offers a competitive compensation and comprehensive benefits package.  If you are a passionate, talented professional looking for a great career move and a company that continually fosters and innovates upon the entrepreneurial spirit, it is time to look at joining Facil's Global Family.   
Apply Now
If you are interested, please submit your resume.