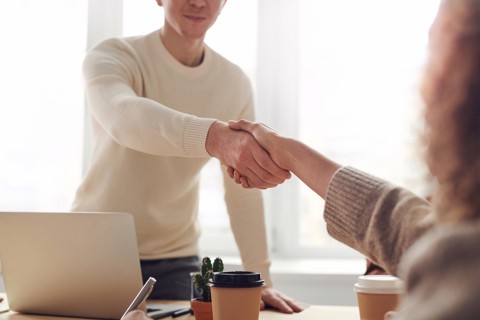 Warehouse Coordinator Escobedo
Mexico
Facil North America, Inc., is seeking a Warehouse Coordinator for our Escobedo, Nuevo Leon branch office.
Facil pioneered the full-service concept for fastening technologies; our services span the early
concept and design phase throughout the product's entire lifecycle, allowing us to minimize
the complexity and costs across the entire fastener and C-parts value chain. We are always
looking for passionate, talented people to become part of our Global Facil Family. Our
dedicated team of Fasteneers are entrepreneurial, highly motivated by change and
innovation, and focused on connecting with the dreams of our customers to consistently
deliver the highest value possible at all times.
Essential Duties and Responsibilities:
• Lead the team and take responsibility for his team; take the same responsibility and
perform the same tasks as a warehouse operator (playing coach) as needed
• Direct and coordinate daily personnel functions, including hiring, training, employee
evaluation, and delegation of workflow responsibilities (e.g., create and assign pick
orders, create paperwork for shipments, send ASNs, etc.)
• Ensure all company policies and procedures are followed by the warehouse operators,
including safety requirements/conditions for mobile equipment
• Communicate expectations and standards of performance; support in the
development of short-term and long-term objectives to achieve optimum
performance
• Perform warehouse-related administration (if no specific warehouse administrator is in
place)
• In absence of administrative staff, represent the company by handling phone calls
concerning urgent parts from 3rd party outside normal office hours (during their shift
hours)
• Manage end-of-the-day checklist and securing the building
• Identify areas for improvement within the warehouse
• Manage and be the coach of 5S
• Support the implementation of the operational plan and support the measuring and
reporting of the status
• Additional duties as assigned
Qualifications:
• Bachelor's degree or equal experience required.
• +3 years of experience in a warehouse/production environment, preferably in the
automotive sector; first management experience desired
• Forklift driving experience required
• Hands-on and pragmatic
• Conflict resolution and people management skills
• Good accuracy level
• Flexibility to do overtime if requested
• English is a plus
• Knowledge in Microsoft Office package (Word, Excel, Outlook)
• No problem to work under shifts
Facil North America, Inc. is an Equal Opportunity Employer and offers a competitive
compensation and comprehensive benefits package. If you are a passionate, talented
professional looking for a great career move and a company that continually fosters and
innovates upon the entrepreneurial spirit, it is time to look at joining Facil's Global Family.
Join our team of Fasteneers today
Apply now
To apply, please send your updated CV, mentioning the function you are applying for.